AMGO Lifts of Florida presents a Buyer's Guide to Purchasing Car Lifts, Truck Lifts, ATV Lifts, Automotive Lifts and Motorcycle Lifts, from residential to heavy-duty commercial use.
How to Select the Right Car Lift, Truck Lift, ATV Lift, Motorcycle Lift, Heavy Duty Lift for your Application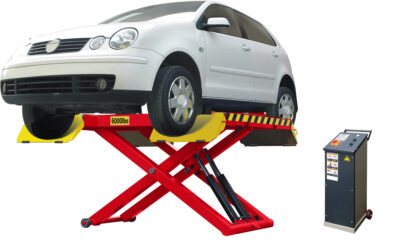 Whether you are a commercial shop or a DIY person who works in your garage, choosing the right type of automotive lift, commercial lift, ATV lift, motorcycle lift or other lift will make a big difference in how satisfied you are with your purchase.
There are many different styles of lifts and each one is designed for a specific type of vehicle or purpose.  If you don't choose the right one, you can do a lot of damage to yourself and your vehicle.
Find out what's available and make sure you get the perfect type for your job.  AMGO Lifts of Florida sells and ships lifts all over the country (48 states).  We can help you make the right choice for the lift you need.
If you'd like a FREE copy of our Lift Selection Sheet (pdf),  just register below and we'll send it to you right away.  
Thanks for visiting AMGO Lifts of Florida – Your source for the best lifts at the best price.